Pregnancy Due Date Calculator
Use our pregnancy calculator below to learn more about the change in your body and the development of your baby during your pregnancy. Also, don't forget to click "read more" to get more detailed information about your pregnancy week.
Please provide the first day of your last menstrual period:

[bbp-forum-index]
Pregnancy Week by Week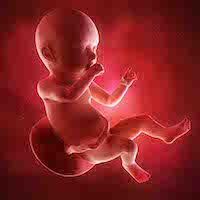 Your due date is probably this week! Keep in mind, only a small percentage of women delive... »
Latest Posts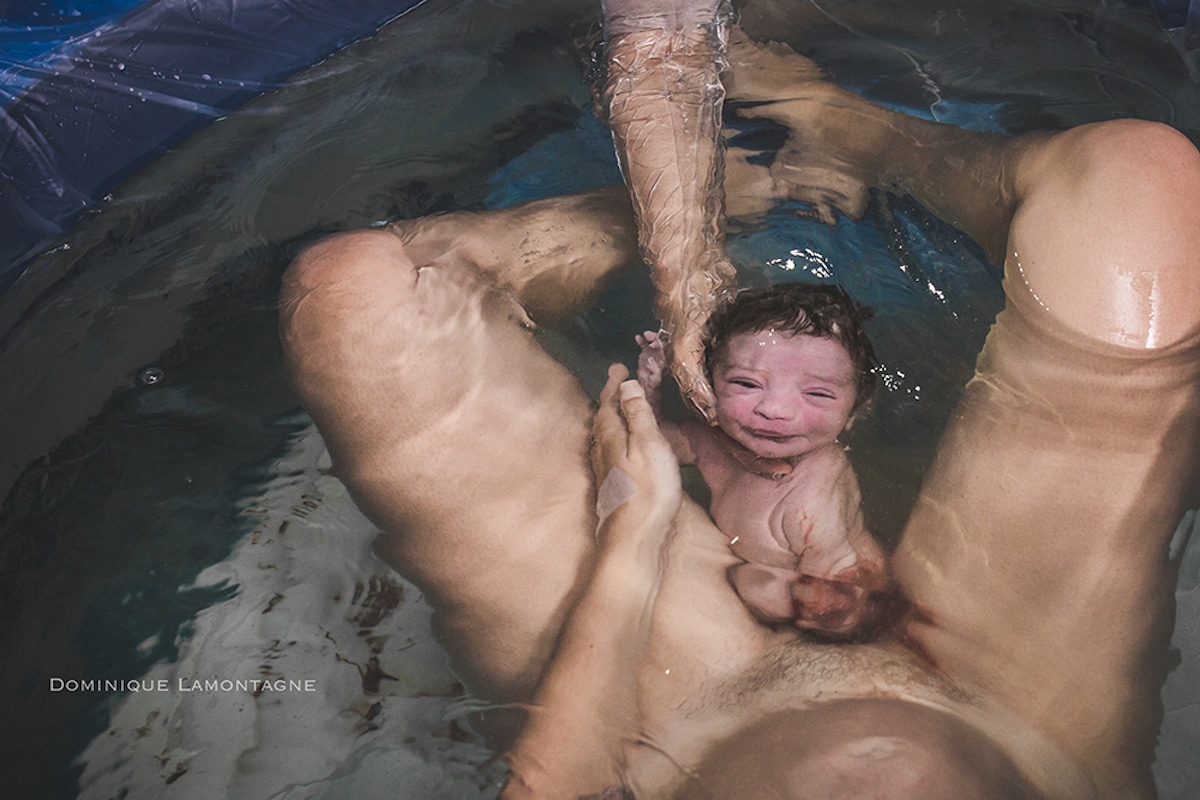 There is a saying that a picture is worth a thousand words. Well, there are more words than a thousand to describe the wonderful images captured at the moment of childbirth. Allow me to introduce you to some of the wonderful winners of the 2018 child photography contest. At #1 and the overall people's choice winner is the stunning image of "Stunning siblings first encounter". This amazing image shows a newborn still in the water after delivery and looking out the glass to see the sister looking at them the same time. What's amazing about this photo is the position of the sister outside the glass. The magnificent little girl has her hands on her thighs and she is squat... »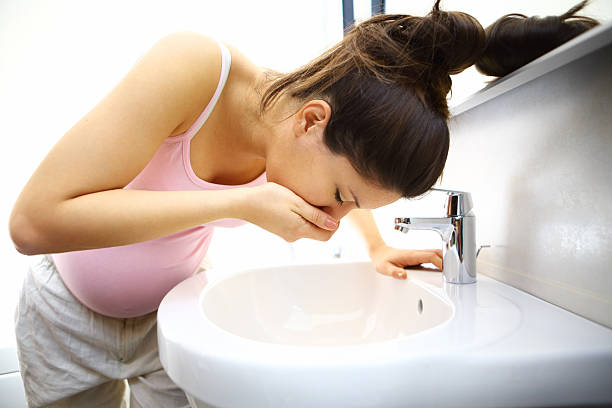 While pregnancy is often the happiest time in a woman's life, the happiness women experience during pregnancy can feel dulled when they are suddenly overcome with the nausea and vomiting that often accompanies pregnancy. According to the American Pregnancy Association, nearly 70 percent of women report experiencing some type of "morning sickness" during pregnancy. However, hyperemesis gravidarum is much more rare form of pregnancy nausea and vomiting that can occur during pregnancy. Indeed, WebMD reports that only around 3% of pregnant women experience hyperemesis gravidarum. While nausea and vomiting can be very uncomfortable for pregnancy women, how can you tell when naus... »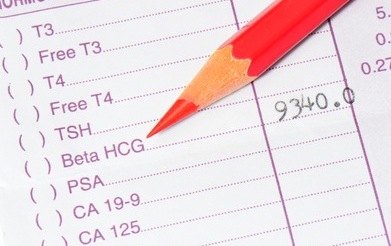 Pregnancy is an exciting, yet nerve-wrecking time in your life. Upon discovering your pregnancy, your OBGYN may ask for you to have your beta hCG levels taken via bloodwork. Beta levels rise throughout pregnancy and indicate the viability of a pregnancy. Learning your beta levels can be scary! You go to the hospital and have a vial of blood taken. In a few hours or days, the doctor's office calls you to tell you the results. Beta levels need to be rechecked in 48 to 72 hours to make sure they are rising. Now, you have your results, but what does all of this mean? Let's take a look at what hCG is and what your levels mean. What is HCG? HCG stands for human chorionic gonadotropin, but everyone... »
Ovulation can be an exciting thing, or it can be a stressful thing. It all depends on the perspective of the woman charting her own ovulation. For many women, ovulation is good because they're excited about the idea of becoming pregnant, and they're making sure they can figure out when the best time for them to engage in intercourse is going to occur during the month. For other women, tracking their ovulation is a stressful situation because they're having trouble becoming pregnant and are currently doing anything and everything they can to increase their odds. Tracking ovulation is easier if women know what signs and symptoms to look for. 1. Cervical Fluid Changes Cervical fluid isn't prett... »
Getting pregnant is the ultimate dream for many women. We usually expect it to be an easy process, maybe even happen the first month we are trying. In reality, this isn't always the case. Sometimes, we can feel as if we are trying and trying and nothing happens. Don't despair! There are some useful tips to getting pregnant quick. Read on for some wonderful advice on how to get pregnant fast and start the family you dream of. 1) Stop taking the pill 2 – 3 months in advance. If you know you are going to be trying soon, don't continue taking your birth control pills. You need to give your body some time, as it may take a short while for your body to go back to its... »
Could you be pregnant and not even know it? Believe it or not, you can start detecting your pregnancy around the time your first miss your period, or even two weeks after that. In fact, nearly 60 percent of women start experiencing their pregnancy symptoms when they're 6 weeks pregnant, even 90 percent of women experience them by the time they're 8 weeks pregnant. A large majority of this is mainly due to not keeping up with your menstruation cycle since it can vary every month. However, if you've experienced any of these symptoms below, you may very well be pregnant. Missing a Period If you recently missed a period that you regularly experience, it may be time to take a pregnancy test just ... »
A last-minute legislation named the "heartbeat bill" passed in Ohio that would make abortions illegal as soon as a fetal heart rate is heard. A fetal heart rate can be detected at around six weeks of pregnancy, which is before some women even know they are pregnant. Ohio has been attempting to pass this bill since 2011 and has not yet succeeded. If passed, Doctors will face up to a year in prison for performing the abortion when there is a fetal heart rate, or if the abortion is performed without a fetal heart rate being assessed. The "heartbeat bill" makes no exceptions for women who have been raped, which is causing a controversy with women activist. In the case of Roe Vs Wade in 1973, abo... »
Disclaimer
When using our pregnancy calculator and clicking "read more," you will get access to a variety of useful information. For example, you'll get an idea of what is happening to your child during your current pregnancy week. You'll also get a sense of their approximate birthday and what to expect on that day.
However, you'll also receive some interesting information that may surprise you. For example, you'll learn about your baby's astrological sign and how it is supposed to influence their personality. While hardly medical, this is simply a fun little detail for mothers and fathers to consider.
More excitingly, you'll also know when to anticipate hearing your baby's first heart beat! This piece of knowledge offers you the touching ability to hear your child start to gain their first bit of independence and become a growing child. Listening to it for the first time is often a moment that parents never forget.
Other useful information you'll receive from our calculator includes the beginning and end of your trimesters. This knowledge helps make it easier for you to gauge a baby's development and your passage through the miracle of pregnancy. You'll also get a short blurb about the relevant details of your current pregnancy week.
That last bit of information can even be expanded by clicking on any of the various pregnancy week articles. These informative and well-written articles give a multi-faceted look at how you and your child are changing during pregnancy. It also provides useful information that you have to know about your week of pregnancy.
What Each Article on Your Pregnancy Week Features
Each pregnancy week article contains a variety of detailed information that should give you a good idea of where you stand. For example, you'll get a feel for how visibly pregnant you should be at that stage.
You'll also get information on what is happening to your body, such as regular cramps, excessive hunger, health problems that may occur, and advice on treatment for these challenges. You'll also get an analysis of how your baby is changing inside of you.
The latter information is broken down into various specializations. For example, there are size comparisons to give you a visual of their growth, discussions of how their body is improving, what new items are growing on their body, the amount of blood they pump, and other interesting facts. For example, did you know that your baby's skin will be translucent for at least four months of your pregnancy?
Last, but not least, you'll get some tips on how to best handle that particular period of your pregnancy. For example, you'll receive advice on how to sleep better at night, foods that help your baby grow, and guidelines on how to create a good birth plan. The idea here is to build a helpful and comprehensive guide that gives you a good start on caring for your special bundle during this crucial period.
Important Information to Consider
Remember that this website is not designed to take the place of medical professionals. While all the information contained here is well-reseached and accurate, it shouldn't be used to self-diagnose problems or pregnancy concerns. The information we present is general and may not apply to all pregnant women.